Forex Demo Contest? Forex demo trader focus—a chance to get real money without investing your own funds! Before you start real trading take the exciting opportunity, make little real cash and test your skills.
What is the forex demo contest?
It's a challenge to compare yourself with professional traders! It's a way to earn without risk and analyzing your ability to entire real trading. Every demo trader can take part in the demo contest, but good luck, your perseverance and experienced can make you a winner.
That's it, don't spend your valuable time by reading blah, blah-blaaah
See our Best ongoing forex demo contest - 2019 collection and read our short guide to how to pick the right one to win if you are interesting!
How to pick the right demo contest?
Before you start, check the trading instrument that's able for you or not. Every broker has several doubtful terms and conditions of demo contests. Take part in a contest, not a big deal and no restriction. But, be sure to taking part, look at the demands you can carry out. In most cases, the beginners can't make it even, around half of the participants will go out in starting a few hours!
So, this offer is a superb way to marketing for brokers. This is the cause, read the conditions carefully; otherwise, your time will just be spent!
Yet, the broker will offer a big amount such as $15K for first place with a trip to the romantic islands! This time, do not forget to check after greed, the broker reputation, trading platform, and leverage!
Take it easy
Hurray! I am going to the winner. No! It's difficult! Don't be a hurry, rather than winning, focus on the mind in trading. As now you know, around 40-60% of participants get out of the beginning. This happens because they want to get first place before starts!
So move on your road be a turtle, then you have to win a chance of at least 50%? Remember, up your speed little over time, systematically, your chance of winning will continue to grow.
Keep your mind tied
It is sure that your emotions want to play a game with your mind. But, do not be an idiot, cool, control your emotions and stay on your road.
No mistake, do not change your strategy. It could be the reason for your destruction, so stay calm and go on with your predefined strategy.
Maybe, sometimes your technique will not work! Do not frustrated, ask yourself what you are doing, what's wrong here. Now, think about your strategy, it's high time to change your strategy. But, be careful, a strategy is the main strength of win.
Take seriously
Bonus means amazing! No! Why did you need to take seriously? Let me explain: You may ignore, cause it's not your own money. You may think you have no headache to lose it. Ohh Nõo! It's just like a stupid. This misconception never lets you a winner.
Besides, having such a heedless frame of mind will never set you up for an interest in your live trading. So, think you are losing your own money and playing real contest. Furthermore, take seriously, at least, you are preparing for live trading!
Once more, though, the demo contest the biggest winner is the broker, but, it mainly benefits for a newbie to preparing own self for live trading.
Follow a little more
Win a demo contest is difficult, once the highest percentage gain is figured will choose the winners so, it's very hard.
So, there has no magic to winning. But if you understood something, then you are doing well, just continue to read it. Perhaps you are very near to getting surprised:
First, hold and see, how many participants are there? Wait for starting a few hours—recognize minor upward and descending patterns. Also, try to gain some 10-20 pips. This is without a doubt a prevalent procedure.
Summary
Look at in 1 minute:
Day to day, forex brokers are organizing lots of contests. Concentrate on learning not to win. Don't think about the benefits, money, and prize. Just, consider building up a triumphant strategy.
We recommend taking advantage of these demo contests. Winning a contest needs a distinctive technique and strategy. And you feel after participating in demo contest, you should start your real trading with amazing forex no deposit welcome bonus.
In this guide, We don't show you an explicit technique or strategy, just try to instruct you to open your brain and powers of perception. Winning a contest, build up your thinking and a winning strategy.
So, try continuously and check what's working and what isn't. You will, in the long run, begin to build up your very own strategy and style from being presented to various strategies.
That's it! Don't forget to say your opinion.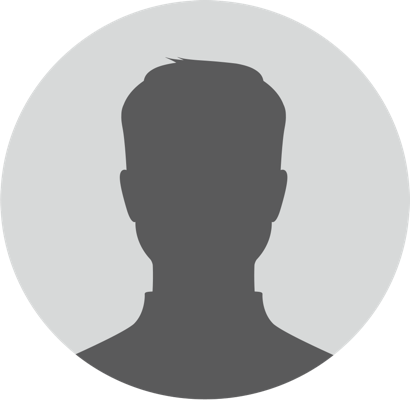 Jessi Jones
2019 June, 21, 06:01:19 PM
I have learned a lot from your write-up about gain. It's really applicable $ realistic.